Yukimi Annand Sasago
Biography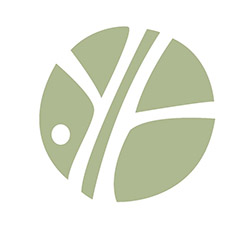 Yukimi Sasago Annand was born in 1961. She grew up on her parents' flower farm in Southern Chiba, Japan.
She studied communication design in Tokyo. In 1980 she took a lettering class taught by Akiteru Nakajima, a typographer and graphic designer. He introduced Heamann Zapf's works and she found pleasure in writing and drawing letters both in Japanese and Western languages by hand. With his guidance, she joined meetings held by the Japan Typography Association where she met many type designers and learned about typography.
Yukimi worked as a graphic designer in the 1980's in Tokyo. She did mainly visual and corporate identity design programmes . She left her position as a director in the prestigious Takenobu Igarashi Studio to come to the U.S. in 1990.
In the winter of 2000, she discovered the world of Western calligraphy, and has been fascinated by that world ever since. She took correspondence courses, workshops, and attended conferences along with weekly classes. The calligraphers who have inspired her most through their workshops are Thomas Ingmire (2006, 10, 13), Brody Neuenschwander( 2005), Gottfried Pott(2009) and Ann Hechle(2011).
After years of learning traditional Western calligraphy, she understood that she needed unlimited hours to master letterforms. At a certain point she began to ask herself, "What can I do with my love of calligraphy?" She set a new goal of combining the expression of the meaning of a text with her love of nature, merging the two into a kind of abstract art around 2008.
She has been teaching letterforms since 2003, and workshops related to text art since 2012. She finds value in sharing ideas with students. Her work has been frequently shown in Letter Arts Review and has been exhibited in the US, Japan and Europe. She is discovering her soul in letters and hoping to find her niche as a text artist who combines a love of nature and of letters.