Psychotherapist Adviser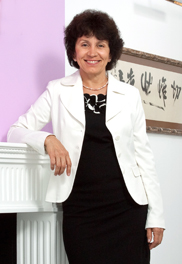 Dear students!
I heartily congratulate you for giving yourself an opportunity to experience the beautiful art of calligraphy.
Calligraphy is far more than just sophisticated handwriting.
Calligraphy will enable you to:
— know yourself,
— structure your thoughts,
— change your character,
— fulfill your creative potential,
— fortify stress resistance,
— discover a new way of self-expression,
— find your own key to inner harmony,
— create beauty that can change the world.
I hope you will keep that special condition you obtain when you comprehend the art of distinguished handwriting.

Lyudmila Kulanina,
Psychotherapist-Adviser
doctor of the higher category
Sign up for the course
To register please fill in all fields
You have successfully registered
During the registration an error occurred
Sign up for the course
To register please fill in all fields
You have successfully registered
During the registration an error occurred