Courses for kids
"Fine Handwriting" course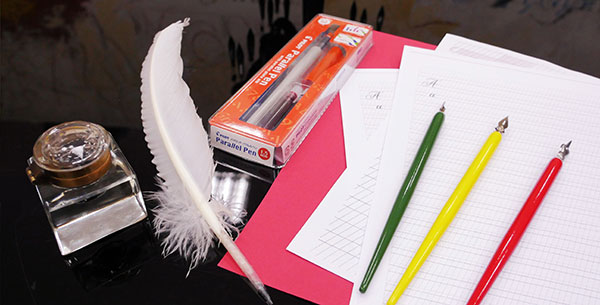 A unique training course to help children, including teenagers, shape fine handwriting
Age: 10-16
Course duration: 7 months
Frequency: once a week
Date: every Saturday
Class duration: 11.00 AM – 13.00 PM (10 minute break included)
Payment: 10 000 RUB monthly (4 classes)
Course syllabus:
Fine handwriting
Young calligrapher's posture, hand and body positioning
Key strokes, flourishes
Proper parallel slope in vertical strokes
Upper and lower cases worksheets
Decorative techniques for uppercases
"Penmanship" course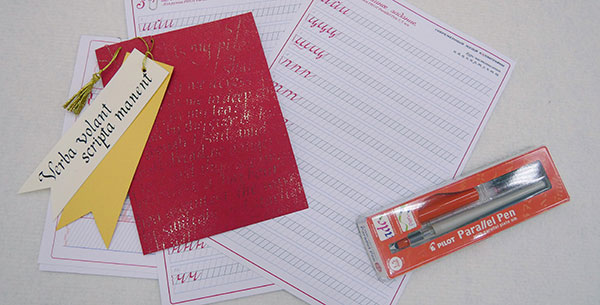 The course is designed for elementary school students
Age: 7-9
Course duration: 6 months
Frequency: once a week
Date: every Saturday
Class duration: 1.30 PM – 3.00 PM (10 minute break included)
Payment: 8 000 RUB monthly (4 classes)
Course syllabus:
Introduction. Getting to know the art of calligraphy
Posture and hand positioning
Major graphic elements of letters
Introduction of a calligraphy tool. Broad pen principles
Lower case letters
Upper case letters
Creating an artistic composition based on the studied scripts.
---
Location: The Contemporary Museum of Calligraphy
The Young Calligrapher Pack is provided at the first class.
To apply, please schedule an interview with your trainer.
To enroll for an interview or get more information please contact: +7 (916) 205-09-78.
Sign up for the course
To register please fill in all fields
You have successfully registered
During the registration an error occurred
Sign up for the course
To register please fill in all fields
You have successfully registered
During the registration an error occurred