Yaroslav Kuts
Biography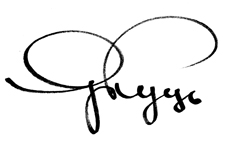 Designer, graphic artist, pedagogue (Lviv, Ukraine)
"Born in 1955; graduated from the Ukrainian Academy of Printing (Lviv, Ukraine) in 1981. Since that time, I have been working in the Chair of Department of Art and Technical Design of Printed Products at the Ukrainian Academy of Printing. At present, I am the Assistant Professor, Chair of Book Graphic Art and Design of Printed Products Department, Ukrainian Academy of Printing".
"I am engaged in font design and calligraphy; I create: posters, fonts, and design printed products. I've participated in numerous artistic exhibitions and contests both at regional and international level".
"I've designed some 150 editions, mostly posters, booklets, and books. I have engaged in the creation of a new generation of Ukrainian printed fonts, I developed and submitted patents for five new Ukrainian typefaces: Danko, Lvovsky, Golosko, Naris and Elegia. The clear-cut connection with historic Ukrainian calligraphy and ornaments can be traced in the last three".
"On the basis of the Naris font I developed the design of Ukraine's only edition made from scratch: from creation of the font. This is Kobzar's edition, with a new Ukrainian font and 500 illustrations by T. Shevchenko himself".