Olga Zhiteneva
Biography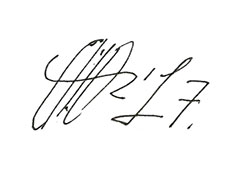 Olga Zhitеneva was born in 1964 in Sverdlovsk. She graduated from Krasnoyarsk State Art Institute, and applied for the membership in the Union of Artists of Russia in 1996.
Olga is a winner of regional contest Kamerton and the contest of Ural pastel artists named The Versions of Space, a member of IMS etc.
She took part in numerous international exhibitions, such as the 9th International CAIXANOVA 2008, the 10th International CAIXANOVA 2010, the 5th Novosibirsk Biennale of Graphic Arts 2007, and much more.
Her works are exhibited in Irbit State Museum of Fine Arts, Vrubel Museum of Fine Arts in Omsk, and in the private collections in Austria, Germany, England, Italy, Poland, Spain, Serbia, China and Russia.