Bronislav Vinogrodsky
Biography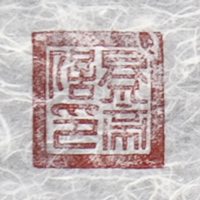 Born in the Far East in 1957. He graduated from the Faculty of Oriental Studies, Far Eastern State University.
Most of his adult life he dedicated to the study of traditional ways to create ideologies. Translated a large number of Chinese classic texts that underpin governance in China.
He focuses on the restoration of public health in Russia, on creation of effective social technologies to use the knowledge gained of the Chinese School of Management and traditional Chinese medicine. The aim of this work – development of different methods of influence on forming idea and mentalities in the Russian society.
The first attempt to influence the society this way was the opening of the Tea Culture Club in 1996. Bronislaw Vinogrodsky was the author of the tea clubs concept and a founder of the tea movement in Russia. Tea Clubs have successfully demonstrated the possibility of creating a harmonious environment for healthy communication. Since then, the use of Chinese tea is strongly associated with the healthy lifestyle even in the modern metropolis.
A deep study of culture and language of Chinese civilization is impossible without comprehending calligraphic art, and long-term practice of Qigong helps your body virtuoso proficiency. Then a brush becomes an extension of the hand and moving the brush on the paper – continuation of breathing.