Yuri Nozdrin
Biography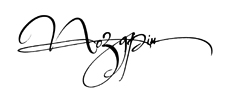 Yuri Nozdrin is a graphic artist, painter, calligrapher.
He lives in Moscow. He was born in the Baltic States in 1949, but he regards Astrakhan, where he grew up and got the basics of artistic education, as his home town.
In 1980, he graduated from the Moscow State University of Printing Arts, the Faculty for Graphical Arts, Department of Art and Technical Design of Printed Products. He is member of the Creative Union of Artists of Russia. He worked in the Nedra, Science, and Progress publishing houses where he designed and illustrated more than two-hundred and fifty books. At present he is an independent artist.
Being a poet and a brilliant story teller in the "folk absurdum" style, he is particularly fond of creating his own, original literature and graphic works – unique books the number of which nears a dozen and a half.
Yuri Nozdrin is a prize winner of numerous international exhibitions and prestigious contests of book sign and small graphic forms. His pictures, gravures and calligraphic works are stored in the biggest private collections, museums and galleries in Russia and abroad.