Yuri Koverdyayev
Biography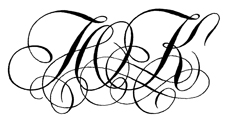 Date and Place of birth: November 24, 1957, Moscow.
1975 – 1980 studied at Bauman Moscow State Technical University;
1979-1981, 1985-1987 studied at Studios of Calligraphic and Art Script (classes by E.M. Drobyazin, I.A. Guseva, M.V. Bolshakova) at Moscow United Committee of Graphic Artists.
OCCUPATION:
1979 - 1983 - P. I. Baranov Central Institute of Aviation Motors Development - artist;
1983 - 1990 – the Moscow Philharmonic - Artist of the advertising and publishing department;
1984 - 1991 - Central television, editorial offices of educational and literature programs – break bumpers, titles;
Cooperation with the Soviet cultural foundation, newspaper and magazine editorial offices;
1989-1990 participation in an exhibition of calligraphy USSR-USA.
1990 – Designer of securities:
1990 - 1995 - Goznak Moscow printing house - Work on a series of paper currency of Russia;
1993-1996 - N-T-GRAF publishing and polygraph complex - - Design of shares, certificates, bills of exchange, cheques, bonds, lottery tickets, ID cards, diplomas and some other documents;
1996-1997 - CJSC Polistar (Jura Security Printing software) - work on the project of the Russian regular passport;
1997-2008 - CJSC EPO (PolyLine, Corel Draw, Photoshop, Streamline software) - designing securities, special regional documentary stamps, new kinds of polygraphic protection means for printed material.
Took part in designing the Orthodox Encyclopedia.
Participant of polygraphic, advertising and bank exhibitions.
In 2008 as a winner of contest "Write AiF beautifully" he took part in the International Exhibition of Calligraphy in St. Petersburg.
Member of the Artists Trade Union of Russia.