Salavat Gilyazetdinov
Biography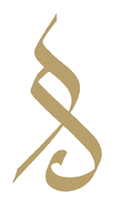 Salavat Gilyazetdinov was born in 1959 in the Republic of Bashkortostan, the village of Burayevo.
He completed his studies at the Ufa State Institute of Arts, Easel Painting Department. Since 1998 he has been a member of the Union of Artists of Russia.
Since 1991 he has extensively participated in: the republican, regional, all-Russian, international and personal shows. An example of Salavat's work are his graphics (prints: linocut, grattage, cardboard graphics, mixed technique, hot stamping, hand-made sheet formation (author`s technique), pastel, pencil). He also works with decorative and applied art: textile and ceramics.
Diploma of the International Ural Triennalle of Print Graphics "For Creative Research".
His works are displayed in: the Bashkir State Art Museum n.a. Mikhail Nesterov, Novosibirsk Regional Art Gallery, Tomsk State Art Museum, Kazan National Culture Centre and Shihabetdin Marjani Fund (Moscow).
He is the author and monitor of ethno-futuristic symposiums on contemporary art in the Yelabuga White Yurt State Open Air Museum, Tagermech-Wheel, Yelabuga Lubok, Adam`s Rib in 2008-2009.
At present he resides and works in Ufa.