Shoko Hirose
Biography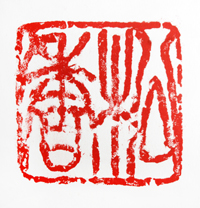 1941 Born in Niigata Prefecture. Fellow of the Society of Art Connoisseurs (Itikawa.
1998 Participant of the Muroshe Syundji exhibition (Tokyo, Ikebukuro). Establishment of the SHOKO society, Ichikawa.
1999 One-man show at the Daimaru department store Gallery, Tokyo.
The Art Space Kaori Group exhibition (Tokyo, Yaesu).
2000 Group exhibition of Hirose Shoko and Yoshida Mitsue (Tokyo, Iidabashi).
Master-class venues:
Ichikawa, House of the Working Youths (Ichikawa —shi Rodo-Sheisyonen-Homu)
Ichikawa, City Hall (Ichikawa —shi Shiyakusho)
Public Meeting Hall Ichikawa (Ichikawa —Kominkan)
Public Meeting Hall Ichikawa —Hongyotoku (Ichikawa — Hongyotoku –Kominkan)
Public Meeting Hall Eastern Ichikawa (Ichikawa —Tobu-Kominkan)
Public Meeting Hall Ichikawa —Nobuatsu (Ichikawa — Nobuatsu —Kominkan)
Public Meeting Hall Ichikawa —Vakamia (Ichikawa — Vakamiya —Kominkan)
Public Meeting Hall Ichikawa —Sachi (Ichikawa — Sachi —Kominkan)