Diana Bychkova
Author works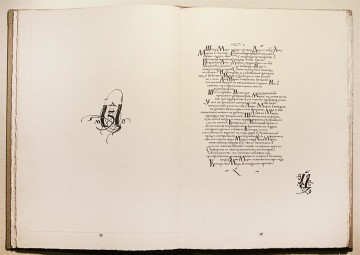 Silence. Fairy tale for adults by Oleg Prihodko.
Paper, ink, stick, etching on zinc, 27х40 cm, 2007—2009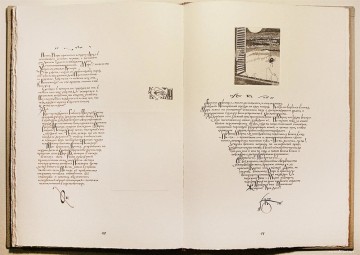 Silence. Fairy tale for adults by Oleg Prihodko.
Paper, ink, stick, etching on zinc, 27х40 cm, 2007—2009.
Biography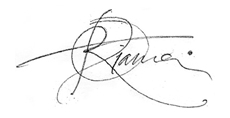 Diana was born in 1979 in Kherson, Ukraine, where she attended a 12-year children's school of art from 1984 until 1996. She graduated from the National Academy of Fine Arts and Architecture in Kiev, Book Graphics Department (1996-2002) under the guidance of Vasily Chebanik. In addition, she completed a postgraduate program at the academy in 2003. She also attended a cinema art course at the Theatre Academy in Kiev through 1999-2001. Later, she started teaching a course on drawing and artwork in one of the Kiev schools (2001-2002), and made illustrations for some Moscow publishing houses (2002-2004). Diana was very prolific with her calligraphic works, binding, 2-D graphics for computer games (2003-2004) and advertising graphics. Diana can be proud of a range of successful printing projects, illustrations and graphics solutions for several Italian and Arab publishing houses (2004-2007).
In 2005 Diana was awarded the "gold-silver" medals in the Grafica Cesare Frigerio Contest in the "Extraordinary Imagination and Highly Sensitive Techniques of Pencil Drawing" category.
Diana worked at the studio of Giorgio Upiglio, one of the most distinguished Italian printers of original graphics. Here she printed circulations of calligraphic etching and wood-cut engravings, delivered publishing projects and took part in the publication of books featuring highly original etchings and types (2007-2009).
In 2007 Diana completed a two-year post-graduate course at the Accademia di Belle Arti di Brera (Milan), Graphics Department.
In 2008, she won the first prize in the Sandro e Marialuisa Angelini Etching Contest. Currently this work of hers is a part of the Galleria d'arte Moderna e Contemporanea exposition located in Bergamo.
She attended a master-class on publishing business at the Catholic University of Milan.
In 2008, Diana launched her own graphic studio DS Art in Milan. A bit later she completed some graphic and illustration projects for large-scale Milan publishing houses and printed numbered issues of etching designed belles-lettres editions.
Throughout 2005-2008 Diana was heavily involved in her own project – the numbered book "Silence" featuring twenty different original calligraphic etchings for every copy of the book as well as handmade types for Oleg Prikhodko's fairy-tale for adults. Her calligraphic etchings created for this book were published in the Rivista di Storia dell'incisione antica e moderna e Storia del Disegno Magazine devoted to the history of graphics. One copy of this book is now a part of a private collection; another is a part of the permanent exposition at the Laudy Museum of Printing. In 2010, the book won the Robert Beltz Prize (France) to finally become a part of the pinacotheca in Soultz.
From 2004 -2010, Diana took part in eleven exhibitions in Italy, France, Bulgaria, and Turkey (there was a preliminary elimination contest for participants). In 2009 – 2010 Smekalochka (a book for children) design and small circulation edition, featuring twenty-four full format watercolor illustrations of two hundred fifty imaginary characters, was published.
You will find additional info as well as Diana's works at this web-site: www.ds-art.net.