Kung Fan Xiang
Author works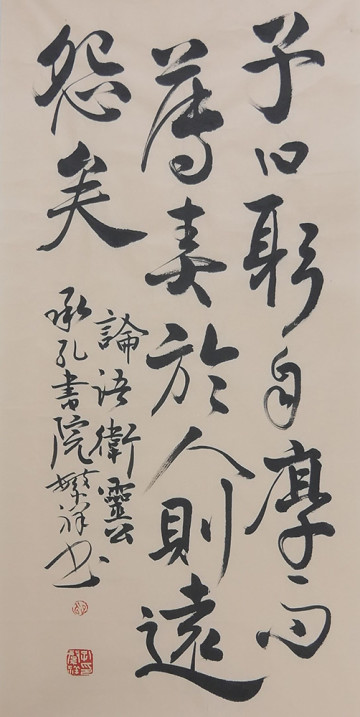 The inscription on the piece is an excerpt from the Lung Yu (Conversations and Judgments) essay: The teacher (Confucius) said: If you are more demanding of yourself than others, you will avoid offenses.
The meaning of this statement is that for any person, especially for a noble man, a Junzi, it is important to be strict and demanding of himself, while being condescending towards others. When condemning and reproaching, rather show compassion and generosity. By doing so, you will not incur the resentment and hatred of others upon yourself.
Biography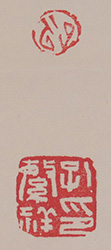 Kung Fan Xiang was born in Qufu City, Shandong Province, a descendant of Confucius in the 74th generation.
He is the Vice-Chairman of the All-China Association of Artists and Calligraphers, member of the Shandong Province Association of Calligraphers; Vice-Chairman of the Qufu Association of Calligraphers; Deputy Director and Senior Secretary of the Confucius Academy of Calligraphy and Painting; Vice-Chairman of the Qufu Scientific Society of Calligraphy and Painting; Director of the Kong Fu Academy of Calligraphy and Painting – the ancestral estate of Confucius and his descendants in Qufu; the 1st category calligrapher.