Shen Peifang
Biography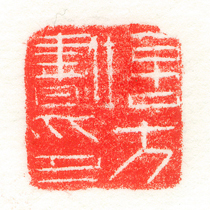 Mr. Shen Peifang was born in 1949 in Shanghai. He is a representative of Chinese contemporary calligraphy school. He graduated from the Shanghai Normal University, Chinese Language Department, majoring in Chinese Literature. At present he works as: Editor of Shanghai Fine Arts Publishers, Vice-editor of Calligraphy Research, Professor of the Calligraphy Training Center of Chinese Calligrapher Association, Administrative Director of the Shanghai Calligraphy Association, Director of Chinese Canglang Calligraphy Society, and Vice-chairman of the Shanghai Pudong New Area Calligraphers' Association.
Mr. Peifang has been interested in calligraphy since childhood, studying traditional Chinese writing styles, the theory of art, publishing, literature, painting, music, etc. His first calligraphic works appeared in 1972, and his first critical articles on calligraphy in 1979. He won the Grand-Prix of the First Students' Calligraphy Contest. His works have been exhibited in China and abroad, have also made a considerable contribution to many collections, movies, Chinese cultural sites, as well as to private and museum collections in various countries.
Shen Peifang edited and published over 1000 books, Explanation and Emendation on Han Xi Calligraphy, Notes on Ancient Calligraphy Poetry, Explanation on Shen Yimo's Calligraphy Art, On Qigong Calligraphy, Introducing Copy of Famous Calligraphy — Rolling Style, Introducing Copy of Mi Fu's Calligraphy. He also published nearly a hundred calligraphy articles, and was invited to give lectures on calligraphy by many museums, libraries, universities, and TV stations.