Enduring Values of Avraham Borshevsky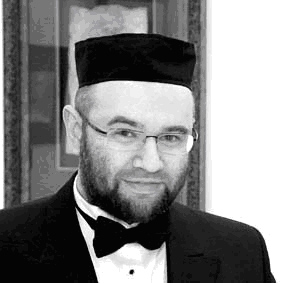 Avraham Borshevsky will be holding a solo exhibition entitled Enduring Values from October 16th to October 26th at the Embassy of the State of Israel in the Russian Federation (Moscow). Enduring Values are part of the the 2nd International Exhibition of Calligraphy organized by MVK, the International Exhibition of Calligraphy.
Avraham Borshevsky is a famous calligrapher and artist from Jerusalem, master of classic Hebrew calligraphy, and Judaic sacred texts expert.
Avraham Borshevsky was born in 1970 in Korosten, Ukraine, and grew up in Leningrad (now Saint Petersburg) Russia. He received his artistic education from the Department of Architecture of the Leningrad Civil Engineering Institute. Mr. Borshevsky became an expert in Judaic sacred texts and a master of canonic Hebrew calligraphy at Jerusalemite Shvut Ami Yeshiva.
Complying with the Halakhic law, he creatively extends the Jewish ceremonial art tradition.
Avraham Borshevsky′s illuminated manuscripts have been displayed at exhibitions in Jerusalem (Israel), Moscow (Russia), Boca Raton (Florida, USA) and Bratislava (Slovakia).
His 2004 World Famous Mezuzah was recognised as a chef d'oeuvre of sacred calligraphy and became the only contemporary calligraphy work to be listed into the Guinness World Records.
Parchments, handwritten books, and decorated scrolls created at Avraham Borshevsky's Jerusalem art studio are displayed in many museums and private collections across thirty countries.
Source: Israel for You