May 23, 2009. "Old Slavonic Writing. Ornate Lettering". Workshop by Yuri Koverdyayev, a Moscow graphic artist, and Tatyana Petrenko, a calligraphy teacher from Saint-Petersburg
On May 23rd, on the eve of the national Slavonic Writing and Culture Day, the Contemporary Museum of Calligraphy housed the Old Slavonic Writing Day, dedicated to the memory of Slavic saints, Equals-to-the-Apostles Cyril and Methodius.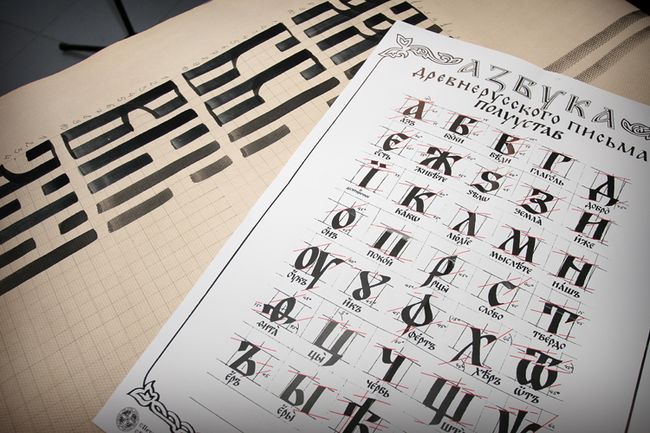 The main event of the day was the workshop by a Moscow graphic artist Yuri Koverdyaev and a Saint-Petersburg calligraphy teacher Tatyana Petrenko, the apprentice of P. Chobitko.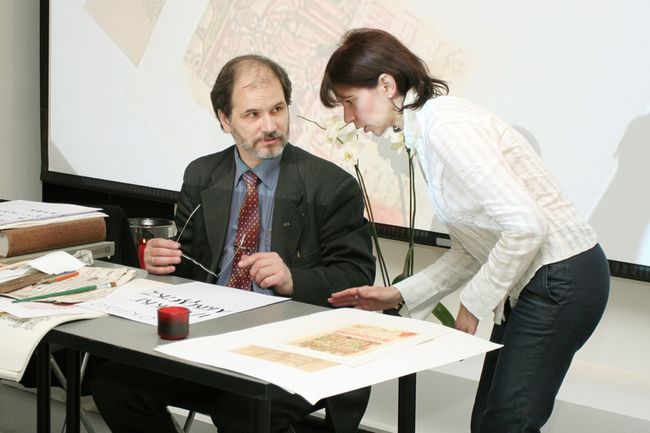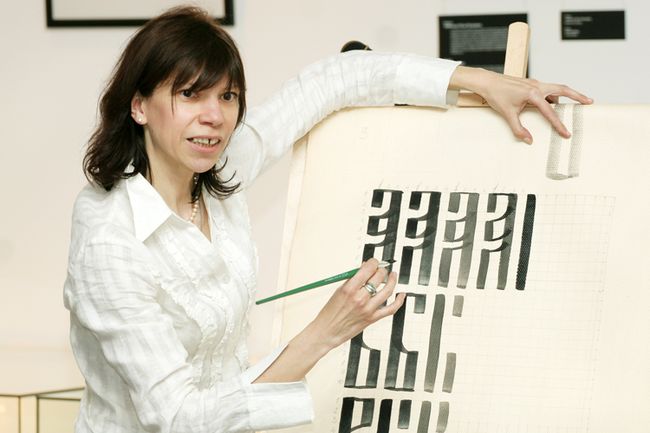 Children from Moscow orphanage № 57 and children from low-income families under the care of School №4 of Voskresensk, Moscow region, were special guests of the event.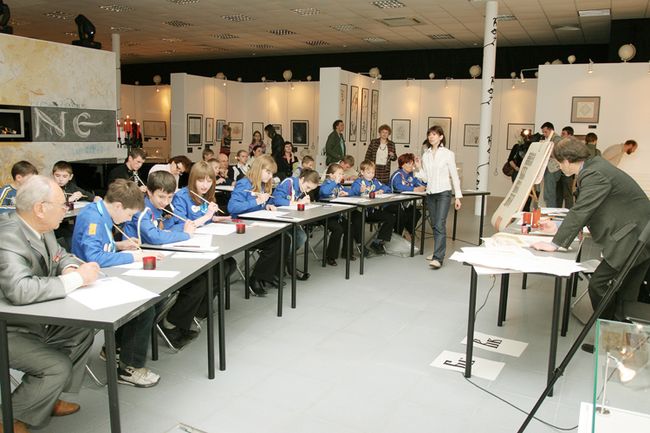 The two teachers, demonstrating perfect teamwork, showed the children the ancient Russian writing technique — the ornate lettering. The children, having taken calligraphy pens and brushes for the first time ever, were surprised to find out that, under proper guidance, they could master the intricate characters.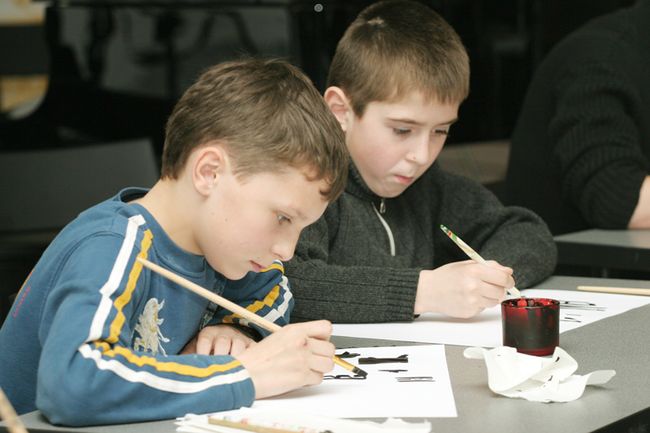 That day the museum prepared a special programme for the visitors— "Slavonic Writing. Origin, History and Development", the workshop being a part of it.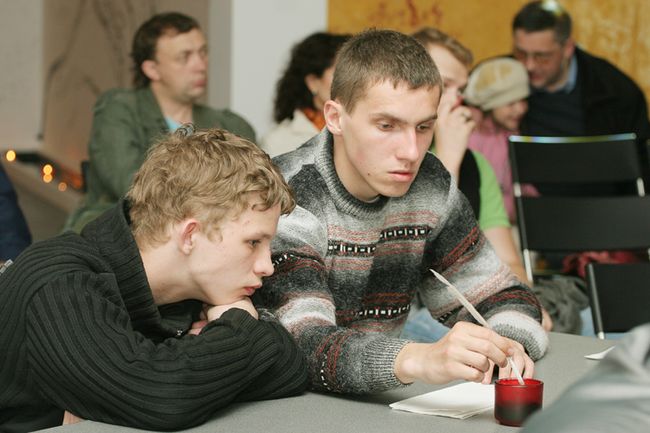 The visitors had a chance to see the special exposition of ancient and contemporary examples of Cyrillic writing, as well as an entertaining documentary film about the history of writing tools and materials. Thus the visitors were conditioned for a deeper understanding of the beautiful art of Slavic calligraphy.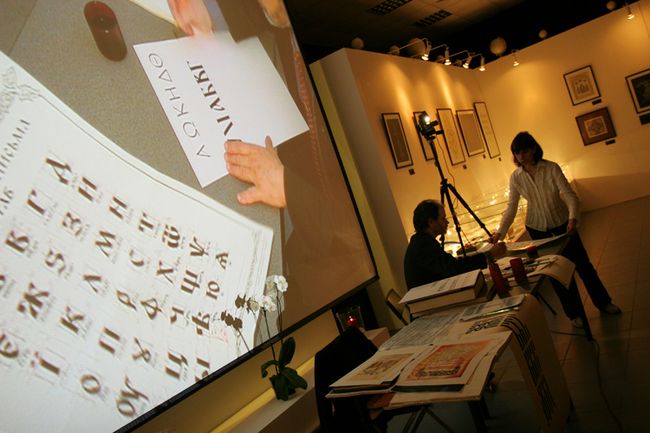 Georgy Kozubov, professor, member of the Council of Artists of Russia, and Dmitry Zhilinsky, People's artist of Russia, winner of numerous awards and prizes and full member of the Russian Academy of Arts spoke on the importance of beautiful writing in our lives.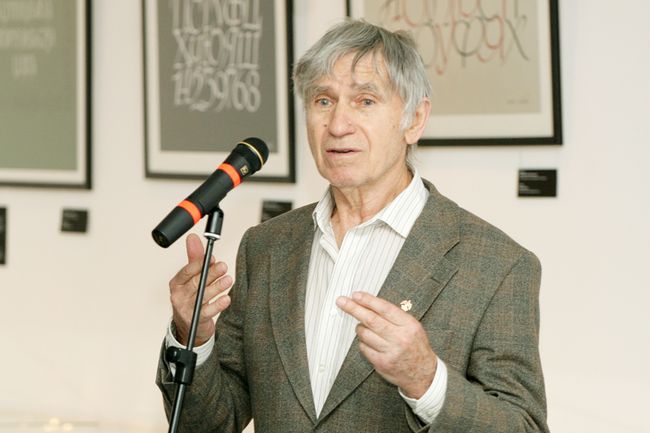 Pavel Dorofeev, minister of Saint Tikhon of Zadonsk church, told the audience about the significance of the Russian Orthodoxy in the emergence and development of Slavonic writing.