The Contemporary Museum of Calligraphy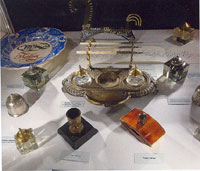 A brand new museum is to appear in Moscow: the Contemporary Museum of Calligraphy was set up at the Sokolniki Recreation and Entertainment Park territory on August 1st.
The opening of the Contemporary Museum of Calligraphy is the threshold of an international calligraphic event, the International Exhibition of Calligraphy which was organized by MVK, the International Exhibition Company and is to take place in Saint Petersburg from September 16th —21st, 2008.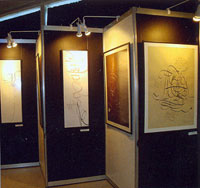 Visitors will be able to examine historical samples of manuscripts; works of calligraphers from Europe, the Baltic States, the U.S., Israel, China, Japan, Syria, Mongolia, the United Arab Emirates, Turkey, India, Australia, Taiwan and Palestine.
The exhibiting items include calligraphy and writing utensils which calligraphers use to create their masterpieces. There will also be a specialized library presented and a calligrapher's workplace curious enough to examine. Within the framework of the exhibition a bunch of master classes will be held, educational lectures and hand-on lessons of calligraphy offered for all the visitors. The amateurs will be entertained with contests in calligraphy.
A presentation of the first ever handwritten copy of the Constitution of the Russian Federation is also planned for the event.
Source: Pen World magazine