Meeting Yevgeny Dobrovinsky
Yevgeny Dobrovinsky visited Sokolniki MEC to learn more about a new project, entitled «Calligraphy». Master Dobrovinsky works with types, banners, book and magazine design, easel graphics and teaches at a number of calligraphic schools. Since 2004, the May, Velvet and Fireplace Schools of Calligraphy by Yevgeny Dobrovinsky and Yuri Gulitov have been organized in the Chersonese, the village of Lyubimovka (Sevastopol), Moscow, Krasnoyarsk and other cities attended by over 200 young artists and designers. Curriculum of calligraphic schools is based on exclusive author's programs and is a part of the system of the High Academic School of Graphic Design educational project and intensive advanced training course. Unique teaching methods let the young designers reveal their skills, talent and opportunities for creative activity.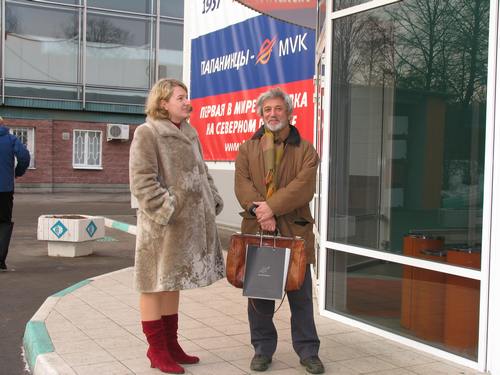 During the meeting, they discussed possible participation of Yevgeny Dobrovinsky in the International Exhibition of Calligraphy. Being in contact with foreign professional calligraphers, Mr Dobrovinsky promised to attract the gurus of calligraphy to Sokolniki MEC project.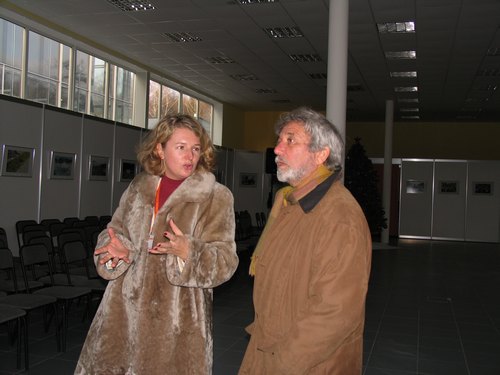 As an advocate of demonstrative calligraphy, Yevgeny Dobrovinsky made some propositions on how to make the exhibition vivid and interesting for all the visitors. The purpose of the exhibition, to his mind, is to breed a generation of «everyday» professional calligraphers, to render the profession more available, less elitist and exclusive.