A well-known Israeli master of sacred and creative calligraphy Avraham Borshevsky to give an online course on Jewish calligraphy
On July 26, 2020, a unique online course on Jewish calligraphy will start, which will be given by the twice Guinness Book of Records holder and exhibitor of the International Exhibition of Calligraphy Avraham Borshevsky. For seven lessons from July 26 to August 20, participants will be able to master all 27 letters of "Alephbet", the Hebrew alphabet, (one of the oldest in the world) and learn to write their names and traditional greetings beautifully in Hebrew using the "Yerushalmi" font, that is, the "Jerusalem" font. This popular and uncomplicated decorative script of the 20th century was inspired by an ancient stone-cutting script and resonates with the letters of the Qumran Dead Sea Scrolls.
Those willing to get better acquainted with the Jewish culture through its most important component - the writing of the people of the Book and the Letters of the Holy Language - will have a unique opportunity to get to know the purpose and structure of the biblical scrolls (Torah, mezuzah, theophylline) directly from the hands and lips of the Jerusalem master, a copyist of holy texts.
You can find the detailed course program and the cost of classes on the website of the Great Choral Synagogue of St. Petersburg.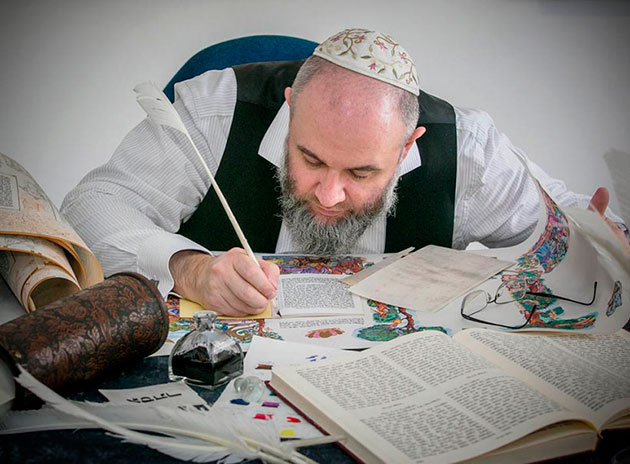 A well-known Israeli master of sacred and creative calligraphy Abraham Borshchevsky to give an online course on Jewish calligraphy