First calligraphy museum will be opened in Moscow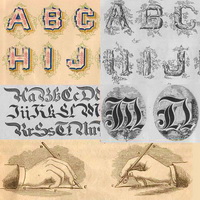 On August 1st Moscow will get one more museum that will be opened in Sokolniki park. The Contemporary Museum of Calligraphy will be wholly dedicated to the art of beautiful writing.
This museum will include exhibits telling about every aspect of calligraphy. They are ancient Slavonic and European manuscripts, calligraphy books and writing utensils of different epochs.
The permanent exposition is made up of 80 calligraphy masterpieces brought from allover the world. The masters of calligraphy come from Russia, Germany, France, USA, Israel, Japan, Syria, to include the students of these famous masters.
Similar museums now exist in some countries, mostly the eastern countries, such as Turkey, China, and one in Austria.
Since ancient times calligraphy in China has been ranged among the six most important arts, that are dancing, ceremony, horse riding, archery and painting. The Chinese calligraphy museum keeps thousands of ancient scrolls – the true masterpieces of calligraphy.
Islamic people always paid a very special attention to the art of calligraphy. It was considered, for example, that Qur'an could be written only by hand. Printing was announced a blasphemy and in 1517, when printing flourished in Europe, sultan Selim the Terrible forbade book printing on pain of death. The veto remained in power for 300 years. Due to this "fear" of printing Istanbul became a true capital of calligraphy.
Source: Web-portal "Glazami zhenshin" (www.portal-woman.ru)