Calligraphy writers came up with the first ever handwritten copy of the Constitution of the Russian Federation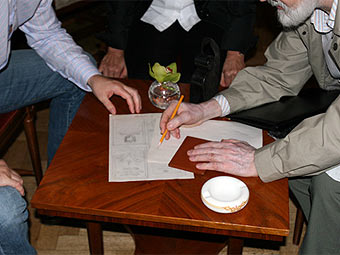 As quoted by Pyotr Chobitko, Presidium Chairman of the National Union of Calligraphers, RIA News reports, "A group of Russian calligraphy artists created the first ever handwritten copy of the Constitution."
The magnificent document was unveiled to the public at the press-conference on September 11th. This handwritten copy of the Constitution consists of 120 pages, and features ink-written texts. The drafting ink was made of plant roots.
The Constitution design was approved by the Russian Heraldic Committee.
According to Pyotr Chobitko, Chinese calligraphers were highly overwhelmed with the tremendous talent of their Russian colleagues.
Presidium Chairman of the National Union of Calligraphers also mentioned that the association would surely begin to work on the second handwritten copy of the Constitution. The second sample will be a gift to Dmitry Medvedev, President of Russia.
Source: Lenta.Ru online portal