Hebrew calligraphy
The first Russian Contemporary Museum of Calligraphy has been working (in test mode for the time being) in Sokolniki exhibition centre since August 1. The official opening ceremony is scheduled to be held on December 1st, but some months before, from September 16th – 21st, the great International exhibition of calligraphy will be held in the St.Petersburg Academy of Arts.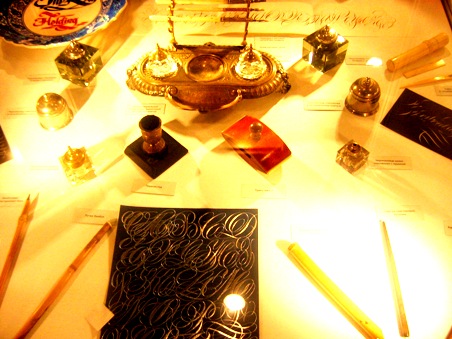 Photo by Semen Charny
MVK's press-secretary Sergey Smirnov told the correspondent of the Agency of Jewish news that MVK director had come to the thought of founding the museum in the course of preparing the exhibition. Eight months needed to put the idea into practice. The Museum hall can boast over 80 exhibits – calligraphy samples from different countries, as well as instruments and materials used in the process of creating the masterpieces.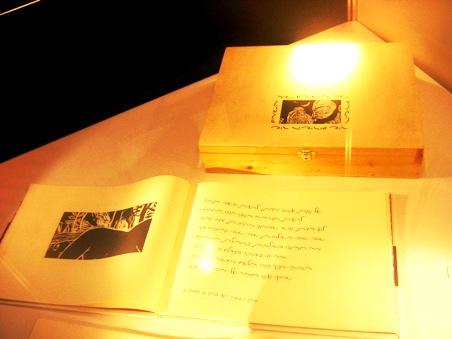 Photo by Semen Charny
Among the other renown calligraphers there were Israelis Izzi Pladvinsky and Avraham-Hersh Borschevsky, whose works would be demonstrated in September at the exhibition in St.Petersburg.
Avraham Borschevsky, a painter-calligrapher from Jerusalem and expert in sacred Judaism texts, said in his interview to the AEN correspondent that "nowadays in the post-Soviet territory we witness an increasing demand for the objects of sacred Jewish calligraphy – kosher written vellums for mezuzahs and tefillins, Torah manuscripts that had almost disappeared during the Soviet period when Jews were more likely to see Sefer Torah in museums of religion and atheism, than in synagogue.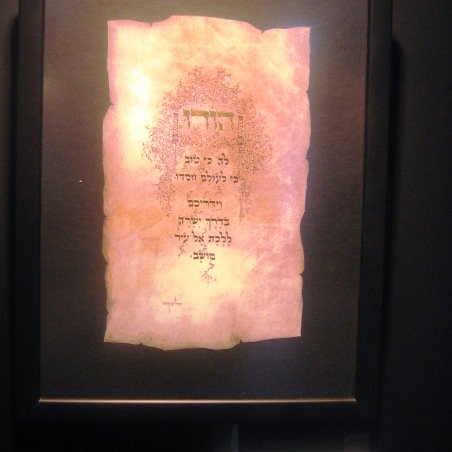 Photo by Semen Charny
"Revival of sacral Hebrew calligraphy on the post-Soviet space started with the import of mezuzahs, tefillins and Torah manuscripts from USA and Israel to Russia. The next stage began with the appearing of specialists who went on developing this field", – noticed Mr. Borschevsky.
He optimistically noticed that Russia would face the popularity of Hebrew calligraphy not only due to its religious-applied function, but also due to its art value. "We speak of some selected quotations from the spiritual treasury of Book's People, possessing of great importance to Jewish culture. These are the works I show on the exhibition, they were included in the museum collection", – he said.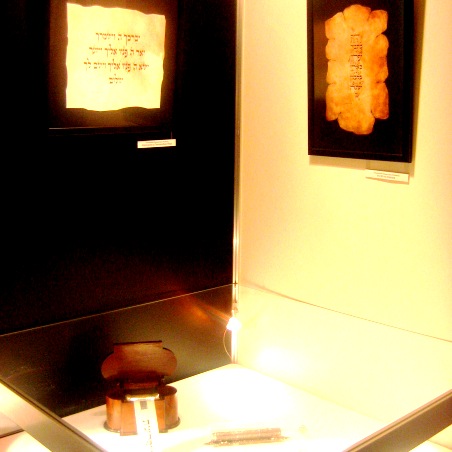 Photo by Semen Charny
After the official opening of the museum its exposition is likely to expand, since now there is exhibited only one fifth of all the exhibits.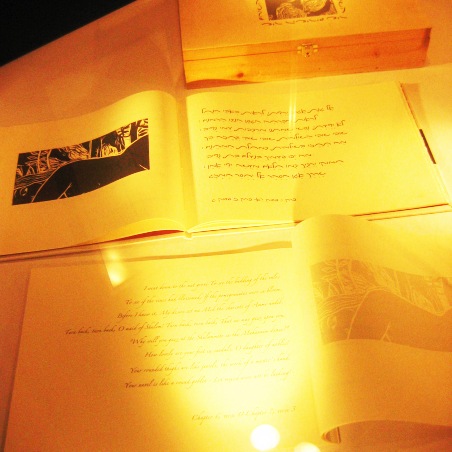 Photo by Semen Charny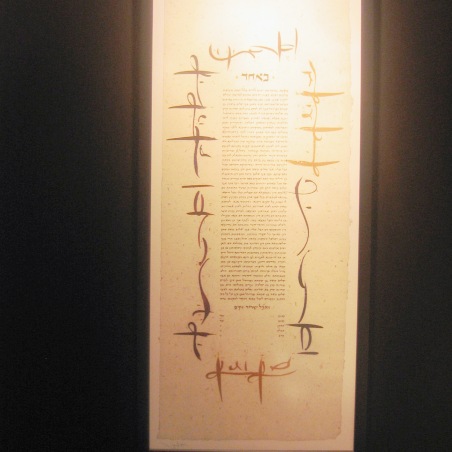 Photo by Semen Charny
Semen Charny
Source: Agency of Hebrew News (www.aen.ru)