'Traces of Yesterday' by Golnaz Fathi at AB43 Contemporary Gallery, Zurich
AB43 Contemporary Gallery presents the new artworks of the Iranian artist Golnaz Fathi at their Zurich venue.
Fathi is Iran's one of the most famous artists and is well-known for transforming calligraphy into modern contemporary art. She has showcased her works in numerous solo and group exhibitions worldwide. Born in 1972 in Tehran, Iran, Fathi, a trained calligrapher, has succeeded in bridging the gap between traditional and contemporary art culture and also the Eastern and Western ways of life. She discovered calligraphy as a student of graphic design at Tehran's Azad University. She went on to enhance her skills further by training full-time at the Calligraphy Association of Iran for six years.
In the course of her work, she felt a bit tired with the genre's set of rules and regulations and this prompted her to come up with a new form of expression in her paintings, it was a self-conceived imaginary language that had its roots in Persian tradition but overall it subtly hinted towards a social renaissance. Her work is capable of depicting those emotions that can't be expressed with words. The artist says that she does not write in her work in the traditional sense of writing to communicate meaning, they are un-written and not composed in any recognizable language. They need to be read with the heart. Golnaz Fathi lives and works in Tehran and Paris.
The exhibition is on view through October 7, 2017, at AB43 Contemporary Gallery, CH-8800 Thalwil/Zurich.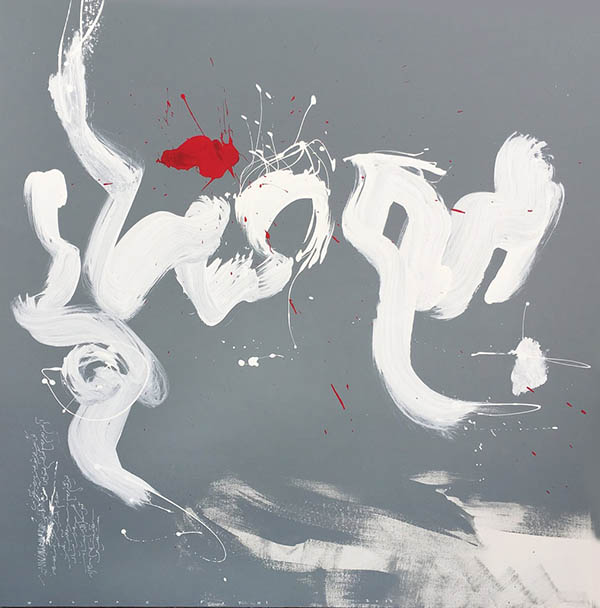 Source: www.blouinartinfo.com