Ulichny Shtrih project launched in Yaroslavl
The Youth Policy department of Yaroslavl Mayor's Office has opened a graffiti school named Ulichny Shtrih (Street Stroke) on October 1 in Rovesnik teen club. Initial classes introduced the history of this art and calligraphy as one of contemporary graffiti styles, and also let participants produce their first strokes of future artworks guided by an expert.
"This year we give a lot of our attention to develop the culture of graffiti, and the key here is the word "culture". The intent is to keep making our city even more attractive day by day not only through the effort of architects and builders but the youth too. The art of graffiti is a real chance for young locals to contribute to the development of Yaroslavl. Our city is rich in talents, including street artists and street art champions. The school will enable their experience to be shared to newcomers. The initial classes proved very interesting, and I am sure Yaroslavl will see new street artists thanks to the school", said Zakhar Karmalita, Head of the Youth Policy office.
Anyone interested in mastering graffiti or enhancing their skill to make the city brighter and more exciting through vivid artworks embedded into the urban environment, is welcome to attend workshops in Ulichny Shtrih.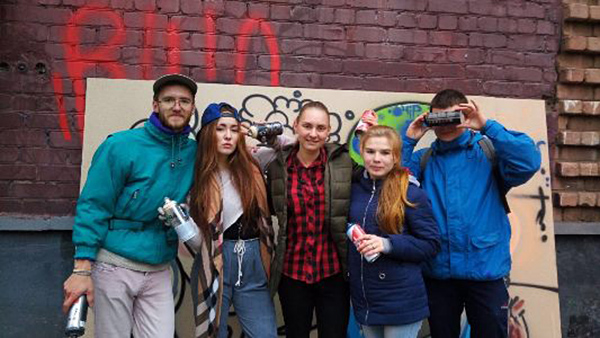 Source: 76rus.org