NPM to launch national treasure exhibition in Taipei
An exhibition showcasing 45 selected antiquities opens Oct. 4 at National Palace Museum in Taipei City, offering visitors a special opportunity to experience the beauty of the museum's ancient calligraphy and painting collections.
Titled "The Making of a National Treasure: Select Masterpieces of Painting and Calligraphy in the Museum Collection," the exhibition runs until Christmas Day and underscores the importance of classifying historic artifacts in a way understandable to the layman. All 45 masterpieces are categorized as either National Treasures or Important Historic Artifacts as per the Cultural Heritage Preservation Act.
Deputy Minister of Culture Pierre Tzu-pao Yang said the ministry fully supports the exhibition and is committed to working with the museum on completing the complex task of identifying and classifying its sizeable repository of antiquities.
NPM Director Lin Jeng-yi said such an undertaking is of the utmost importance as antiquities faithfully document a people's journey through the pages of history. A comprehensive classification system can also assist the museum in creating more complete and detailed collections for future generations.
Concerning the preservation of historic artifacts, Lin said the NPM will make greater efforts in this regard as it plans to launch a restoration center at NPM Southern Branch in southern Taiwan's Chiayi City.
According to the NPM, one of the highlights of the exhibition is the display of calligraphy works "Timely Clearing after Snowfall" and "Yuanhuan" by Jin dynasty (316-420) calligraphy master Wang Xizhi. Both National Treasures are considered among the finest representations of the traditional art form.
Equally impressive are calligraphy piece "Poem" and painting "Literary Gathering" by Song dynasty (960-1279) Emperor Huizong and renowned painting "Pasturing Horses" by Han Gan of the Tang dynasty (618-907).
The exhibition, which also features the first-ever digital display detailing all of the exhibits housed in Taiwan's museums, is complemented by a program of seven seminars elaborating on the history of the antiquities and related preservation efforts.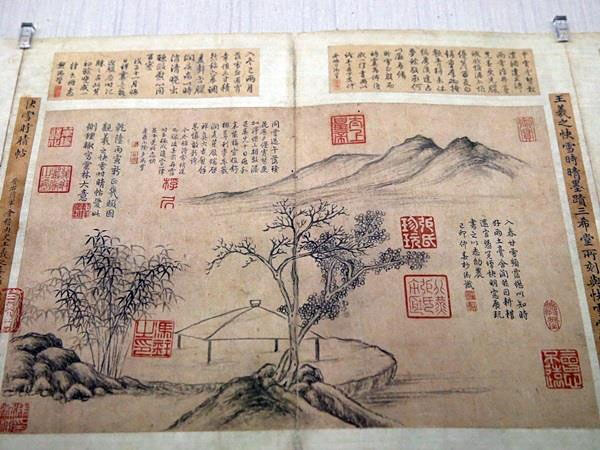 Source: www.taiwannews.com.tw